Bond Cleaning Brisbane
Professional Bond Cleaning in Brisbane
Looking for bond cleaners in Brisbane? Need an end of lease cleaning, carpet cleaning, bond cleaning or pest control for your residential or commercial Brisbane property? If so then we're the professional, highly-qualified and immaculate cleaners in Brisbane you've been looking for.
At Dom Care Cleaning, we have more than 10 years of cleaning experience and offer exit and bond cleaning in Brisbane that goes above and beyond your expectations. We take pride, total execution and ensure each surface we touch is spotless so we can help you to guarantee you'll get your bond back. Our pride in our bond cleaning work and thoroughness means we are the experienced bond cleaners Brisbane company for you.
We are an
all-inclusive
house and business cleaning company in Brisbane and all our personnel are highly trained, professional, and experienced. We take great pride in our customer service skills and eliminate the stress associated with cleaning either before a move or prior to an important client meeting. Regardless of your cleaning needs, we are here to help. With our years of experience, our cleaning services team are the bond cleaners Brisbane company that you're looking for.
Our services cover and range from end of lease cleaning, bond cleaning, carpet cleaning, pest control and all types of full property cleaning around the Brisbane area. Which means we have the cleaning service you're looking for to ensure your Brisbane property will be left looking completely spotless and immaculate at the end of each cleaning service.
Bond Cleaning Brisbane – Your Leading Exit Cleaning Service by Expert Bond Cleaners
The #1 Residential and Commercial End of Lease Cleaners
Are you in the process of relocating and stressed about the state of your rental property? We offer a same day service guaranteed to keep your landlord happy done by our bond cleaning Brisbane specialist team.
We offer a flexible and cheap end of bond cleaning service in Brisbane and tailor our services to meet your cleaning needs. You can get as much work done as you need from single rooms to entire properties, Dom Care Cleaning will ensure that everything is taken care of thoroughly and in a timely manner. Whether you have a home, office building or commercial business that needs to be cleaned, hiring a professional cleaning company of bond cleaners is your best option for best results. Professional bond cleaning Brisbane cleaning services include end of lease cleaning and cleaning of carpets, upholstery, windows, ducts, tiles and slates, air conditioners, and rugs and mattresses. Interior and exterior, from top to bottom. We are a top residential and business cleaning company who provides top of the line services at a very affordable price.
Professional Bond Cleaning in Brisbane
All of our equipment is high-end and eco-friendly, so you can be assured of results that are exceptionally clean as well as safe and healthy for your furniture, family and pets with our bond cleaning services.
In the case of an emergency, we offer a 24/7 Brisbane bond cleaning service that ensures that your home or office are up and running in no time.
Don't let a busted pipe or leaky roof ruin your beautiful home, business or property. Let us take care of it and your bond cleaning needs so that you can concentrate on your home or business.
Why Use Dom Care Cleaning?
We also offer a free, no-obligation quote and free measurements for the job. We make everything easy for you so that your stress is all but eliminated. If you need additional information or have any questions, feel free to contact us at 0411 069 938, or email us at domcarecleaning@hotmail.com. You can also fill out our online enquiry form for an even faster reply. For non-emergencies, you can call us seven days a week from 8 AM until 8 PM. Commercial, residential and bond cleaning Brisbane: Dom Care Cleaning is here to help.
A Full List of Our Professional Bond Cleaning Services in Brisbane Include:
Cheap Bond Cleaning
End of Lease Cleaning
Workplace & Office Services
Residential Cleaning
Business cleaning
Carpet Cleaning
Window Cleaning
Builders Cleaning
Post Renovation Cleaning
Reliable Cleaning Services in Brisbane
Are you looking for a reliable and professional cleaning service in Brisbane that you can afford? Then you'll be pleased to know that we offer a full range of cleaning services for your residential or commercial needs. From the end of lease cleaning, carpet and rug cleaning, bond cleaning and window cleaning we've got you covered. As soon as you call us, you can consider the job done! Let our team of professionals care about your home's cleanliness while you enjoy your spare time.
Bond Cleaning Brisbane
Need a bond cleaner?
Moving house can be a stressful and overwhelming time, not to mention the long process of a thorough bond clean. With all aspects of packing, planning , bond cleaning and other commitments, moving can become challenging. So why not relieve some of the stress and hire professional bond cleaners to do your bond clean for you. Save yourself the pressure of trying to do a careful and thorough bond clean of your property and let our bond cleaners handle the complicated work.
Bond Clean Brisbane
We are the Brisbane bond cleaning specialists who provide all areas in bond cleaning services. Bond cleaning your home to match Brisbane bond inspection standards can be a time-consuming and lengthy job. Not to mention the high costs associated with buying or hiring the right tools, equipment and proper cond cleaning products. Hiring professional bond cleaners to do complete suitable bond cleaning services is a safe and secure way to ensure your residence will be in top-notch Brisbane bond clean condition. We are experts in bond cleaning Brisbane standards, and we do our utmost to ensure that you will get your bond returned to you at the time of exit.
Why Should I Use Professional Bond Cleaners?
If you are looking to get your bond back for your home or office then hiring proffesional bond cleaners is your best chance to secure getting your bond back. Not to mention you will be working with a company who has done bond cleaning hundreds of times over. And who has worked with property management companies and landlords to find out exactly what they are looking for and expect is invaluable when it comes to Brisbane bond cleaning. Even when you are confident that you can handle the entire bond clean on your own, there are always last-minute issues that are bound to pop up, areas that may get overlooked and it's very easy to underestimate the time required for Brisbane bond cleaning. Rather than adding extra stress to your move, let Dom Care bond cleaning Brisbane take care of the bond cleaning for you.
Looking for 100% Bond Back Guarantee? Contact Dom Care Cleaning Today!
In addition to being fully insured, Dom Care Cleaning boasts 100% bond back guarantee. Unlike other bond cleaning companies in Brisbane, we will return to the property if your landlord requires additional cleaning to be done prior to them releasing your Brisbane bond.
Services We Offer in Brisbane and Gold Coast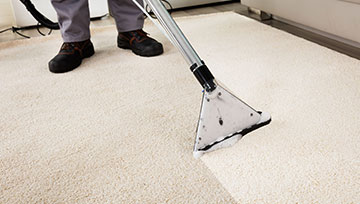 Carpet is one of the most delicate parts of the cleaning services. Carpet requires extreme care and it shall be handled delicately due to its nature. Whether you need carpet cleaning in Brisbane, steam cleaning or stain removal, by using our cleaning Brisbane service teamed with over 10 years of experience in the trade, we will provide fantastic end results.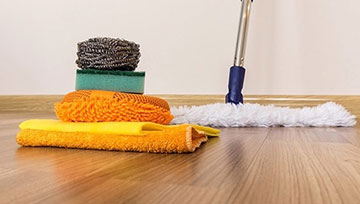 Are you moving home? If so then hire our end of lease cleaning services to make sure you don't miss a single spot. Our cleaning specialists are experienced in knowing what real estate agents in Brisbane look for which means we make sure to put you in the best position to get your bond back.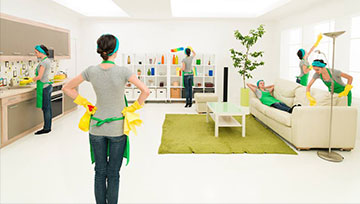 Are you looking for a reliable and professional house cleaning service in Brisbane that you can afford? Then you'll be pleased to know that we offer a full range of cleaning Brisbane services for your residential needs.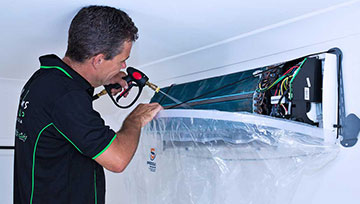 Dom Care Cleaning offer a comprehensive air conditioning cleaning service. We specialise in the cleaning and sanitising of all split systems, ducted and window air conditioning units.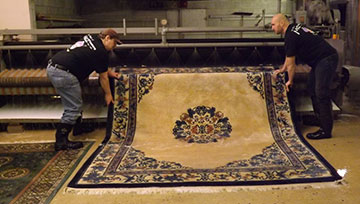 Whether you have light or severe staining or just looking for a simple cleaning, our team of experienced steam cleaners are equipped to get it done.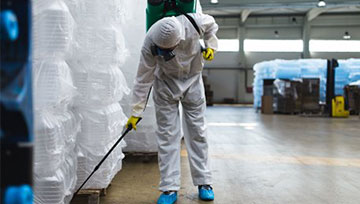 Dom Care Cleaning is a family-owned and operated cleaning and pest management business specialising in pest control for residential and commercial properties. In Brisbane, pest control is something generally required because insects and rodents carry harmful diseases and can quickly get into your property and rooms such as the bedrooms and kitchen.Furthermore, pests can bite you, your family and create problems for your pets. Our cleaning Brisbane specialists take pride in providing a thorough service of your property to control pests from entering your house, yard or garage which means we're ensuring your property remains protected, safe from germs and pest free.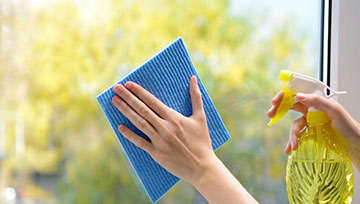 Dom Care Cleaning services Brisbane and surrounding suburbs and is the leading name in residential window cleaning. If you live in Brisbane, then you'll probably understand how our climate can often take its toll on the windows and other glass areas in your property. Window cleaning helps keep various bugs away and protects your home and extends the life of your windows. But most importantly, thorough window cleaning is tough work, so it's best left to the professionals. We have top-quality equipment and cleaning products to ensure your windows get cleaned spotless every time.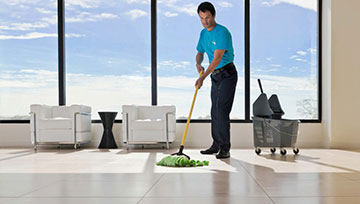 At Dom Care Cleaning, customer satisfaction is our number one priority. We are an owner-operated company offering quality cleaning work that is guaranteed. Commercial cleaning is quite different from a residential property clean. The commercial doesn't mean only industrial standard cleaning.It's other services such as cleaning tools, machines and appliances, empty spaces, dusting desks, emptying bins to industrial carpet cleaning and window cleaning as well. There are many specialised areas of commercial cleaning, and our cleaning Brisbane specialists cover them all.
Whether there is a build-up of dirt on your residential or commercial buildings, exterior walls or mould on your driveway, highpressure cleaning is a fast and effective way to restore the look of your property. From cleaning decks, patios, driveways, walls and tennis courts too our high pressure cleaning Brisbane cleaners have the outdoor areas of your property covered. The result is glamourous shimmering outdoor surfaces entirely free and clear from contamination.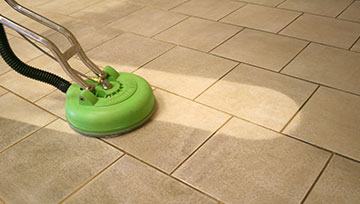 Over time and with their continued exposure to dirt, dust, grease and oil, your home's tiles can become stained and unsightly to look at. Flooring inside is always going to be a high traffic area of any property which means it usually grabs onto a significant amount of moisture. So it's a vital surface to clean and maintain properly to ensure pollution, bacteria, germs and grime stay away to guarantee a long life span of tiles.
Same Day Service Available! Arrives On Time.
We are available 24/7 for any emergency, for your convenience you can call us
seven days a week between 8:00 am until 8:00 pm
Why Us
Why Use Dom Care Cleaning?
At Dom Care Cleaning, customer satisfaction is our number one priority. We are an owner-operated company offering quality cleaning work that is guaranteed. When scheduling your bond cleaning, moving, or exit cleaning we offer times that are convenient for you, and guarantee that our service will start at the time we promised it would. We not only do the job right, but we also do it on time. No job is too small or too large, or too complicated for our bond cleaning Brisbane specialists.

highly-trained
staff

Quality Cleaning
Tools

Fast & Effective
Service